For a lot of guys, getting a Tinder match can be an almost terrifying experience. It's the point where shit gets real, especially if the match is an incredible one. Too often, it can turn a guy into a 'deer in the headlights', not knowing what to do next.
How can he get the conversation with a match off to a good start and then keep it flowing at a nice, happy clip? We've already covered how to develop solid opening lines on a previous post. But after that, then what?
See, in the beginning, it's pretty easy. The pithy comments, flirty jibes, provocative questions, and laugh-worthy retorts just seem to fall from the sky. Then suddenly, out of nowhere, there's nothing but dead air.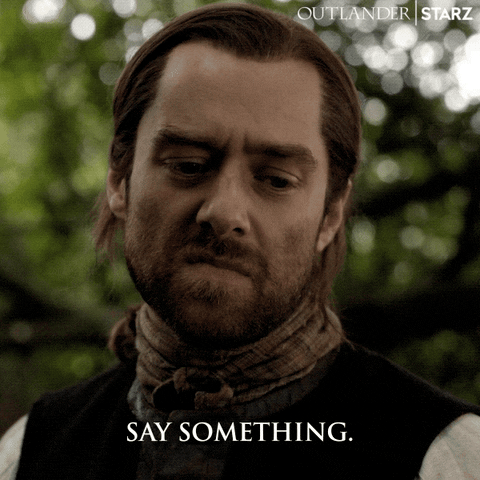 The conversation grinds to a screeching halt with nothing but awkward silence. Eventually, the lady will decide that it's more worthwhile to start swiping and searching again than to waste any more time.
So how can the average guy get things taking off on a steady curve is by avoiding lulls in the discussion as much as possible. How can he keep things fun and unpredictable goes a long way in doing that. Because it's a common occurrence on dating apps, things take off out of the gate.
That's what we're going to cover today. Here are some tips that should help keep the initial conversation going strong. Then, we'll look into how to nurture them into ripe opportunities to take the next steps in the real dating world.
Tip #1: Be Available – Without Going Insane
Being available doesn't mean that guys should keep their eyes glued to their screens in wait for her next chat or message. Doing that can be as exhausting as it sounds. Besides, real-life often interrupts things. A clever way to stay available without making oneself crazy is by turning on the push notifications for Tinder (or any other dating app).
That way, an alert will show up on the phone whenever a message arrives. That will make being available much easier to manage, and without risking insanity. It enables guys to be ready to promptly respond while better managing themselves otherwise.
Receiving push notifications also gives guys the ability to let things flow smoothly, without lengthy delays or lulls. Simply being more available can help launch fresh new conversation to new levels and quickly.
Tip #2: It's All About Asking The Right Questions
It's a solid way to avoid letting spirited conversations end up in a dead-end alley. By simply tossing out provocative open-ended questions, things should keep flowing beautifully. Just give women the time and space needed to answer the questions without feeling rushed. Another good strategy is to follow-up with another question that's related to the previous one.
What to ask?
Ask for details about any events she may have attended that she talks about in her bio. Showing sincere interest while building on her answers will help things along. Listen for opportunities to branch out the conversation in new directions. It's also a great way to ensure future stimulating discourse stemming from the initial one.
Free Video Reveals Men's Top 5 Online Dating FAILS
Find Out What To Do Instead – Watch It Now!
Tip #3: Shower Her With Compliments
On any girl's list of things that she'll tire of, receiving compliments will always be in the top five. The key, however, lies in doing it just right. Complimenting her on her smile, hair, or something she says in her bio is always a winning strategy. If a guy finds that she likes a book that he's crazy about, making a compliment out of that will surely score points.
Being sincere and non-smarmy goes a long way too. It's important to use a proper amount of balance and nuance when complimenting to keep things from going overboard.
Tip #4: Love Her Pics and Ask For More
Guys need to understand that most women spend hours if not days trying to decide which photos to use on their dating profiles. They are often quite insecure about them, which typically ends up in them being changed frequently. Bringing up particular pics that a guy likes and discussing them with her will give her an ego boost that she won't often get from other matches. If she posts pics of her in a particular travel destination, that's a great thing to bring up for discussion too.
Another good thing to do is to ask her for more pics, especially in context with anything that's come up in the conversation. For example, if Halloween costumes came up in the discussion, and she mentions that she went to a party dressed as Marie Antoinette, that's an opportunity to ask for a pic of that occasion.
Doing this in a conversation will often result in a fun-if-not-intimate exchange of photos. It allows both people to showcase themselves in a more special and personalized way, beyond their dating profiles. More photos exchanged will almost always result in more and exciting conversational momentum.
Tip #5: Know When To Take Things To The Next Level
If all goes well, the conversation should have been flowing nicely the first few days since matching up. That's often the right time to make the next move. Getting on with the exchange of phone numbers, of course.
Doing that will ensure that the rapport continues to build and nurture itself. It's also more personal and convenient than chatting via any app. It also allows continuing developing things with voice (and video) if both agree.
Taking these steps within the right timeframe will most definitely lay down the groundwork for the first date. When the vibe feels right for both people, it should definitely become the next order of business.
Wrap Up
If all goes well during the initial conversation period, a date should show up on the horizon within a week of 'match day'. It's just important that both people feel the vibe that a real connection is being made, and before taking that next big step.
Even under the best circumstances, the conversation may start to flounder. If that happens, there's no need to panic. It could just be that the chemistry between the two may be a bit off, or some additional effort needs to be invested. In any case, men should become adept at building a rapport with a new match. At least to the point where they can meet in person.
Because as everybody knows, that's when the real sparks will fly.
Free Video Reveals…
The Top 5 Ways That Men Painfully,
Embarrassingly, and Constantly FAIL With
Women Online…
Hope you enjoyed this post, please share, leave a comment, and follow us on our social media!